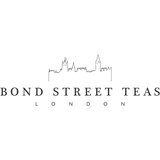 Bond Street Teas


Web: www.bondstreetteas.com
Last Updated: Jul. 23, 2017
↑About Bond Street Teas
Bond Street Teas is a tea company based in London, UK. The company had scant information on their ownership or history available on their website, but we verified that they have been in existence since at latest 2015.

The company has a small selection of both loose-leaf teas and teas in pyramid sachets.
We have not yet listed any teas from this tea company. If you would like to rate any of this company's teas, please add a new tea.