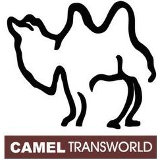 ↑About Camel Transworld
Camel Transworld is a brand of Zhejiang Camel Transworld (Organic Food) Co., Ltd., a company founded in 1998 and based in Hangzhou, Zhejiang, China.

Camel Transworld includes a line of loose-leaf organic Chinese teas, and the brand also includes other food products such as vegetables, mushrooms, and noodles. The company owns its own tea farms. It sells its teas both wholesale, and under its own brand name.
We have not yet listed any teas from this tea company. If you would like to rate any of this company's teas, please add a new tea.