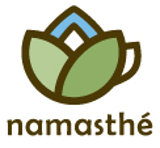 Namasthe


Web: www.namasthe.ca
Last Updated: May. 16, 2014
↑About Namasthe
Namasthe is a tea company founded by Isabelle Ranger in 2006, and based in British Columbia, Canada. Isabelle Ranger had become a certified herbalist in 1999, and began crafting customer herbal blends for her customers. The company's name is a combination of the common South Asian greeting Namaste, and the French word Thé, meaning tea.

Namasthe sources some herbs that the owner grows herself in Pemberton, BC, as well as herbs collected from the wild. The company also sells true tea, both on its own and blended with various herbs. The company sells both loose-leaf tea and herbal blends, as well as tea bags.
We have not yet listed any teas from this tea company. If you would like to rate any of this company's teas, please add a new tea.