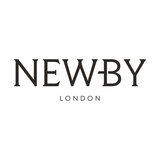 Newby Teas





Web: www.newbyteas.co.uk
Last Updated: Dec. 20, 2018
↑About Newby Teas
Newby Teas UK, often referred to as just Newby or Newby London, is a brand of tea based in London and owned by the N. Sethia Foundation. The company has separate online stores for different countries and country-aggregates, as of 2018 including Benelux, Kazakhstan, Poland, Russia, Singapore, Switzerland, the UAE, the Ukraine, and the US.

The company sells both loose-leaf tea and teabags, both organized into collections or series of similar types of teas.
We have not yet listed any teas from this tea company. If you would like to rate any of this company's teas, please add a new tea.