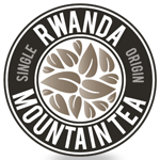 Most Reviewed By:
No one has reviewed any teas from this company yet!
Search Rwanda Mountain Tea's teas:
Rwanda Mountain Tea


Web: www.rwandamountaintea.be
Last Updated: Sep. 2, 2014
Rwanda Mountain Tea is a brand of single-origin tea produced in Rwanda. The brand is owned by Rwanda Mountain Tea Ltd, which was founded in 2006 when the Rwandan government privatized their tea business. The privatization process was ongoing, with the company obtaining shares in more tea plantations through 2010. The company also owns a majority share in Rwanda Tea Packers.
Teas From Rwanda Mountain Tea
The following is a complete listing of the 2 teas from Rwanda Mountain Tea in our database.
If you want to review a tea not listed, you can add a new tea.
You can also add a new tea. Please search or browse this company's teas first, to avoid adding duplicates.