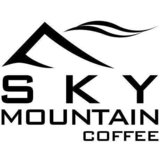 Sky Mountain Coffee


Web: www.skymountaincoffee.com/about.htm
Last Updated: Oct. 23, 2017
↑About Sky Mountain Coffee
Sky Mountain Coffee is a coffee company, founded in 2010, specifically as a cafe and coffee roaster located inside the Lowe's Corporate Headquarters in Mooresville, NC. The company has since expanded and now has a second location in the Lowe's facility in Wilkesboro, NC.

In addition to coffee, Sky Mountain Coffee also sells its own brand of loose-leaf tea.
↑Physical Locations
We have not yet listed any teas from this tea company. If you would like to rate any of this company's teas, please add a new tea.