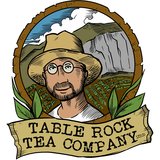 Table Rock Tea Company



Web: www.tablerocktea.com
Last Updated: Oct. 30, 2017
↑About Table Rock Tea Company
Table Rock Tea Company is a small tea-growing operation located in South Carolina. Contrasting with the Charleston Tea Plantation, Table Rock Tea Company grows teas in more upland areas of the state, farther inland.

Table Rock Tea Company currently has very limited production and its teas have mostly been selling out by pre-order. In addition to selling its own teas, the company also sells Kenyan-grown tea under its own brand, and also sells U.S.-grown Yaupon.
We have not yet listed any teas from this tea company. If you would like to rate any of this company's teas, please add a new tea.