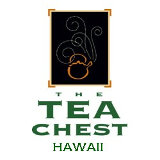 Search The Tea Chest's teas:
The Tea Chest


Web: www.teachest.com
Last Updated: May. 30, 2014
The Tea Chest, often called The Tea Chest Hawaii to distinguish it from companies by the same name in other locations, is a tea company, based in Hawaii, that sells loose-leaf teas under its own brand, and also sells tea bags under the Island Essence brand name.
We have not yet listed any teas from this tea company. If you would like to rate any of this company's teas, please add a new tea.