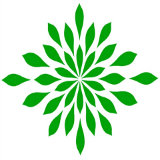 Tealated


Web: tealated.com


(844) 846-3483
Last Updated: Jan. 22, 2015
↑About Tealated
Tealated is a tea company, founded and owned by Rosanne Muncy, and based in Douglas, WY. The name is a combination of the words tea and elated.

Tealated donates 3% of all sales (not just profits) to Water.org, an organization working to promote clean drinking water and sanitation in Africa, South Asia, and Central America.
We have not yet listed any teas from this tea company. If you would like to rate any of this company's teas, please add a new tea.