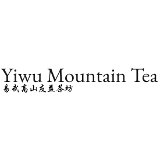 Yiwu Mountain Tea



Web: www.yiwumountaintea.com
Last Updated: Sep. 25, 2018
↑About Yiwu Mountain Tea
Yiwu Mountain Tea is a small family business based in Yiwu Mountain, Mengla county, Xishuangbanna, selling tea from this area.

The mission of the company is to help preserve the traditional culture in this region by ensuring that families producing tea by more sustainable traditional methods are able to obtain a higher price for their products, thus reducing the likelihood that they will sell the land and/or that it will be converted to less sustainable tea plantations producing higher volumes of lower-quality tea.
We have not yet listed any teas from this tea company. If you would like to rate any of this company's teas, please add a new tea.