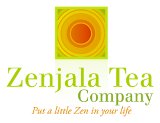 Zenjala Tea Company

Web: www.zenjala-tea-company.com
Last Updated: May. 15, 2014
↑About Zenjala Tea Company
Zenjala Tea Company is a tea company, founded by Chris Anderson and based in Carnelian Bay, CA, a tiny town on the edge of Lake Tahoe. According to the company's website, as of 2014, it has been in operation for at least 15 years, placing its founding at 1999 or earlier. The company's name is a reference to Zen Buddhism.

At least some of Zenjala's teas are supplied by Teas Etc, as the company sells Teas Etc's Assam Reserve, a winner in the 2009 World Tea Championships.
We have not yet listed any teas from this tea company. If you would like to rate any of this company's teas, please add a new tea.