Young Tulsi Plant Growing in Soil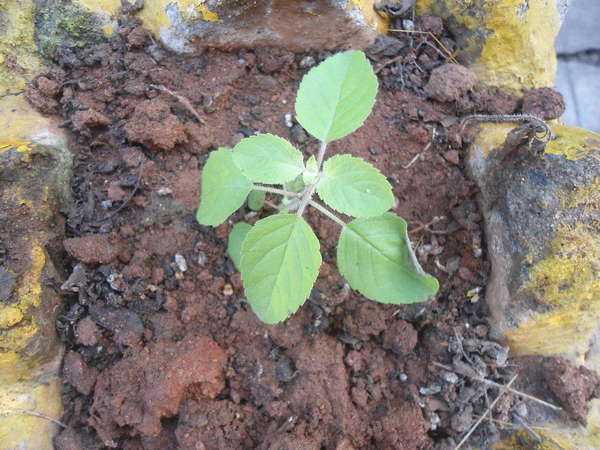 View Full Resolution
This photo shows a young tulsi plant growing in exposed soil. The distinctive characteristics of this plant are already fairly visible in this photo: the leaves are arranged opposite along the stem and the growth habit is neat and symmetrical. The leaves are oval-shaped and have a slight serration.
This image is featured in our article on
Tulsi / Holy Basil
.
Uploaded by

RateTea Editor
Joined Sep. 1st, 2009.