Eastern Bluebird in Yaupon Tree with Berries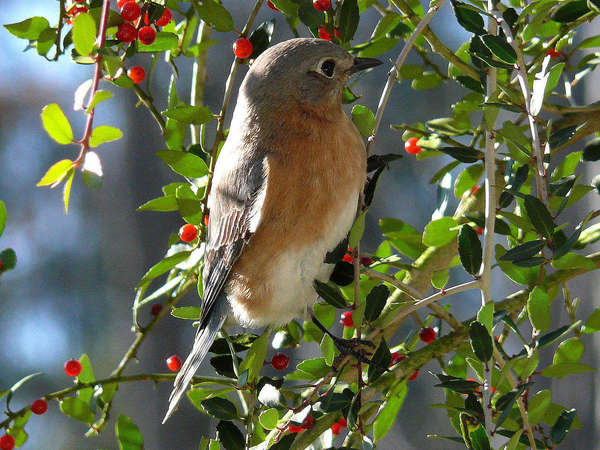 View Full Resolution
This photo shows an eastern bluebird (Sialia sialis), in winter plumage, perched in a Yaupon (Ilex vomitoria) tree. This is a "weeping Yaupon", an ornamental variety of this plant selected for its drooping branches, a lot like a weeping willow.

Yaupon is a species of holly, and its resemblance to the widespread ornamental hollies is clear here, with its tough, dark green, evergreen leaves, and bright red berries. This plant is the only caffeinated plant native to North America, and can be used to produce a caffeinated drink.
This image is featured in our article on
Yaupon
.
Uploaded by

RateTea Editor
Joined Sep. 1st, 2009.