Four Loose-leaf Teas From The Adagio Master's Collection, Mostly Green Oolongs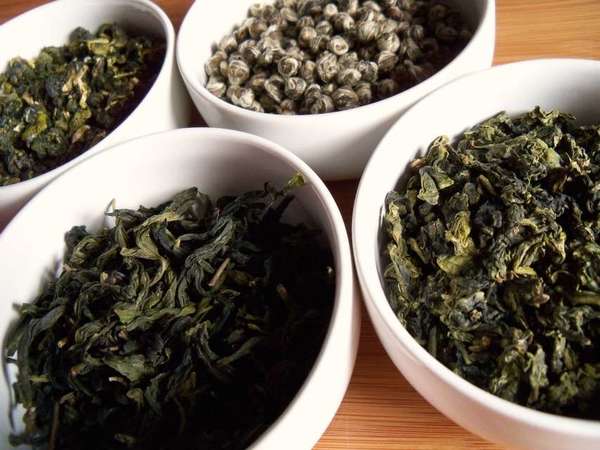 View Full Resolution
Four bowls with four different types of loose-leaf teas from the Adagio Teas' masters collection.

I'm not 100% sure but I think the lower-left is the Formosa Pouchong (Bao Zhong), a very green oolong from Taiwan, I think the top right is the Fujian Jasmine Pearl. I'm not sure the lower right and top left but they both look like green oolongs, perhaps the top left is the Formosa Ali Shan and the lower right the Fujian Ti Kuan Yin. This is my best guess!
This image is featured in our article on
Health Benefits of Tea
.
Uploaded by

RateTea Editor
Joined Sep. 1st, 2009.