Tea Plantation on the Nansatsu Plateau, Kagoshima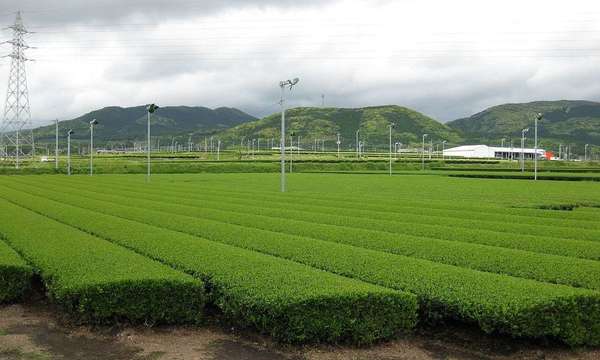 View Full Resolution
I find it fascinating how neat and orderly the tea plantations in Japan usually look, and this one in Kagoshima is no exception. In the distance, lush green hills rise above the mostly-flat landscape, and above that, rich billowy clouds fill the sky.

I also find it notable how much stuff there is in these pictures of Japanese tea plantations: lights, power lines, and all sorts of other electrical fixtures that are conspicuously absent from the photos of tea plantations in less developed countries.
Uploaded by

RateTea Editor
Joined Sep. 1st, 2009.