"Epic Sale" on Teavana Website, August 2017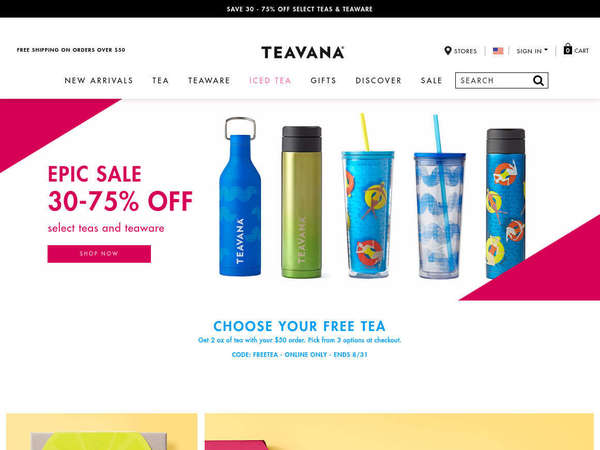 View Full Resolution
This screenshot shows an "Epic Sale" advertising 30-75% off "select teas and teaware". Rather than showing a picture of actual tea, on the right there are some travel containers pictured. Below this a feature reads "Choose your free tea", advertising 2 ounces of free tea for $50 orders.
This image is featured in our article on
Will Teavana's Online Store Stay Open?
Photo by

RateTea Editor
Joined Sep. 1st, 2009.
Photographer Credit
© Teavana
Used Under Fair Use