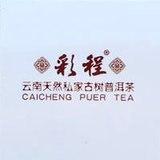 * Amazon links are sponsored and help support RateTea financially.
↑About Caicheng
Caicheng is a brand of inexpensive Pu-erh, founded in 2013 and based in China. It can be purchased through online retailers, including eBay and Amazon. The company formerly has a website, but it seems to have been replaced by a parked domain.
We have not yet listed any teas from this tea company. If you would like to rate any of this company's teas, please add a new tea.