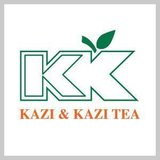 ↑About Kazi & Kazi
Kazi & Kazi is a brand of tea based in Bangladesh. The company owns its own tea garden in the Teatulia region of Bangladesh; it began cultivating tea in 2000 and began selling teas locally in 2006.

Internationally, these teas are sold under the Teatulia brand. Kazi & Kazi is the local brand from teas produced in this same operation.
We have not yet listed any teas from this tea company. If you would like to rate any of this company's teas, please add a new tea.