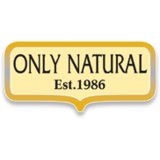 (800) 866-2887
Most Reviewed By:
No one has reviewed any teas from this company yet!
Search Only Natural's teas:
Only Natural


Web: www.onlynaturalinc.com
Last Updated: Feb. 27, 2012
Only Natural is a company, founded in 1986 by Robert B. LoMacchio, which specializes in vitamins and nutritional supplements. Although not its primary focus, only natural does sell its own brand of herbal teas, marketed as wellness teas.
Teas From Only Natural
The following is a complete listing of the 4 teas from Only Natural in our database.
If you want to review a tea not listed, you can add a new tea.
You can also add a new tea. Please search or browse this company's teas first, to avoid adding duplicates.