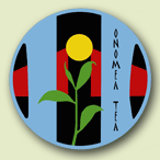 Most Reviewed By:
No one has reviewed any teas from this company yet!
Search Onomea Tea Company's teas:
Onomea Tea Company

Last Updated: Nov. 9, 2015
The Onomea Tea Company is a Haiwaii-based tea company and producer, founded by Mike Longo and Rob Nunally in 2003.

Onomea Tea grows their own artisan teas in Hawaii, and has developed their own varieties using hybrids of existing strains from China, India, and Japan. The teas are all pure teas, are all certified organic, and include green, black, white, and oolongs. The teas can be purchased directly through the company's website.
Teas From Onomea Tea Company
The following is a selection of the 5 teas from Onomea Tea Company in our database.
You can also add a new tea. Please search or browse this company's teas first, to avoid adding duplicates.