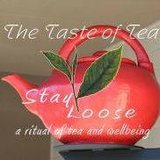 (707) 875-9370
Most Reviewed By:
No one has reviewed any teas from this company yet!
Search The Taste of Tea's teas:
The Taste of Tea



Web: www.thetasteoftea.com
Last Updated: Mar. 9, 2012
The Taste of Tea is a tea company, owned by the company Chado-En, a family business, a business which has Tea Docents who aim to share knowledge about tea. The Taste of Tea sells exclusively loose-leaf tea, which it sells online through its website. The company sells teas from both Chinese and Japanese traditions.
Teas From The Taste of Tea
The following is a selection of the 14 teas from The Taste of Tea in our database.
You can also add a new tea. Please search or browse this company's teas first, to avoid adding duplicates.