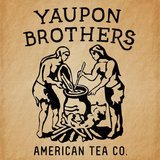 (855) 469 2766
Most Reviewed By:
No one has reviewed any teas from this company yet!
Search Yaupon Asi Tea's teas:
Yaupon Asi Tea


Web: www.yauponasitea.com
Last Updated: May. 6, 2013
Yaupon Asi Tea is a company, based in New Smyrna Beach, FL, which sells Yaupon, a caffeinated holly native to North America and related to Yerba Mate and Guayusa, used to produce a caffeinated herbal tea. Yaupon Asi Tea was founded by Bryon A. White, Thomas D. Alcorn, and Nicholas X. Parsons.

The company uses processing methods derived from what is known of the method the Timucua tribe of Native Americans used to process this plant, providing a traditional and roasted variety, much like how Yerba Mate is produced in both green and roasted types.

In addition to selling Yaupon, the company also sells local honey. The products are available both online and in a variety of local stores, mostly in Florida, but two in Georgia and North Carolina as well.
Teas From Yaupon Asi Tea
The following is a complete listing of the 2 teas from Yaupon Asi Tea in our database.
If you want to review a tea not listed, you can add a new tea.
You can also add a new tea. Please search or browse this company's teas first, to avoid adding duplicates.