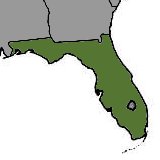 Florida, United States
Wikipedia: Florida | Official Government Website: www.myflorida.com
Updated: May. 6, 2013
About Florida, United States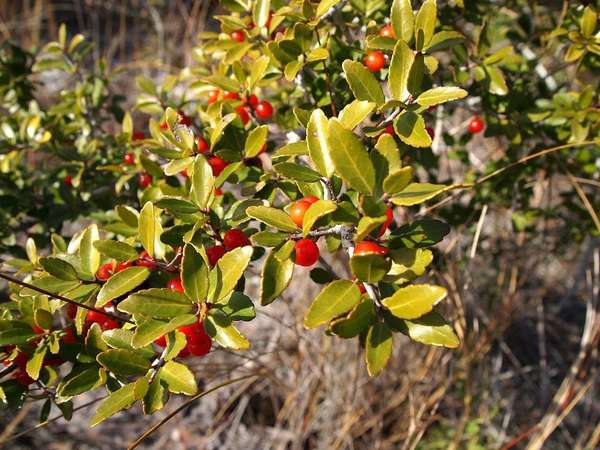 Yaupon plant in Winter, Pensacola, Escambia, Florida, © Luteus (Wikimedia Commons),
CC BY 3.0
.
Florida
is the southeasternmost state in the
United States of America
, and a state of major importance in agriculture due to its unique climate in the U.S., allowing for the production of various crops that cannot be grown anywhere else in the continental U.S.
Most of Florida has a humid subtropical climate, with a wet summer and drier winter. The state is very flat and has a uniformly low elevation in most areas. The climate becomes more mild as one goes farther south, and the seasonality of precipitation more pronounced, to where the southernmost tip of the state effectively has a tropical monsoon (wet-dry) climate. The wet-summer precipitation pattern and hot summers allows for the cultivation of tropical fruits and other plants that do not grow as well in the dry-summer and year-round cool temperatures of the west coast. The cooler regions of the state are ideal for growing citrus.
Florida is currently the only state producing
Yaupon
, a species of holly native to the U.S. which can be used to produce a caffeinated drink somewhat similar to
yerba mate
.
The tea plant can be grown in Florida, but it is not commercially cultivated here.
Styles of Tea Produced in Florida, United States
This is a selection, not an exhaustive listing, of the styles of tea most commonly produced in Florida, United States.