Pink Trumpet Tree (Handroanthus impetiginosus) in Bloom, São Paulo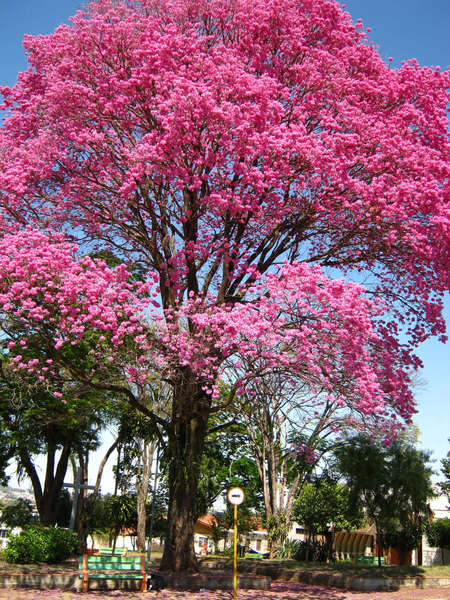 View Full Resolution
This photo shows the pink trumpet tree (Handroanthus impetiginosus) in bloom. This striking plant is widely planted as a street tree in the tropical areas that it grows well in.

The inner bark of this tree is also used to produce an herbal tea, called lapacho or taheebo, used for medicinal purposes.
This image is featured in our article on
Lapacho / Taheebo (Pao d'Arco)
.
Uploaded by

RateTea Editor
Joined Sep. 1st, 2009.