Iced Green Tea and Hot Green Tea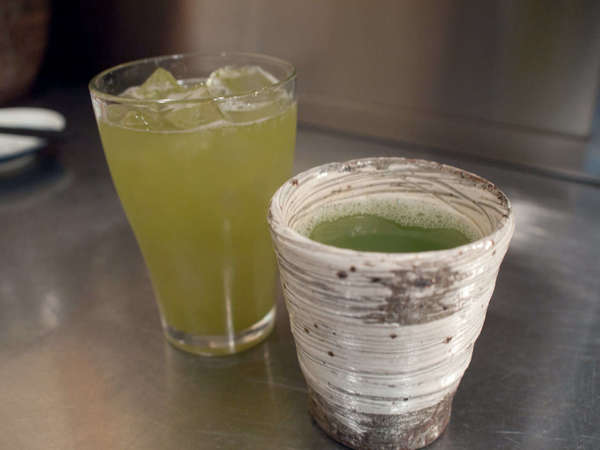 View Full Resolution
This photo, taken in Japan, shows a ceramic cup with hot green tea in it. The intense green color of the tea, together with the slight foaminess, suggests a Japanese green tea, perhaps one with some matcha mixed in (but probably not strictly matcha because it does not look opaque enough).

On the left, the glass contains the same tea iced; the color looks paler and more yellowish.
This image is featured in our article on
Iced Tea
.
Uploaded by

RateTea Editor
Joined Sep. 1st, 2009.