Collage of Twelve Unilever Tea Brands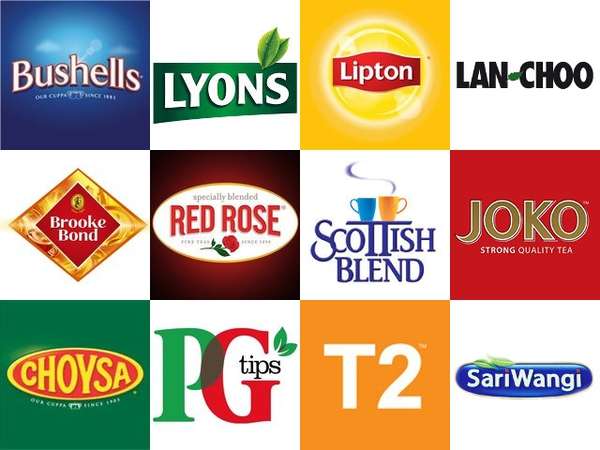 View Full Resolution
This image is a colorful collage of 12 of Uniliver's tea brands, starting top left and going to the right: Bushells, Lyons, Lipton, Lan-Choo, Brooke Bond, Red Rose, Scottish Blend, Joko, Choysa, PG Tips, T2, and SariWangi.

Most of these brands have a regional focus, such as Lipton in the United States, PG Tips in the UK, Joko in South Africa, etc. Unilever has built their empire of mainstream tea brands by a combination of buying up dominant brands in the mainstream tea market, and founding new brands.

The one brand that is out-of-place in this collage is T2, a chain of high-end loose-leaf tea shops based in Australia.
This image is featured in our article on
Unilever Tea Brands
.
Photo by

RateTea Editor
Joined Sep. 1st, 2009.
Photographer Credit
© Various Trademarks
Used Under Fair Use