Photo of Packaging (Side) of Chamomile from Benner Tea Co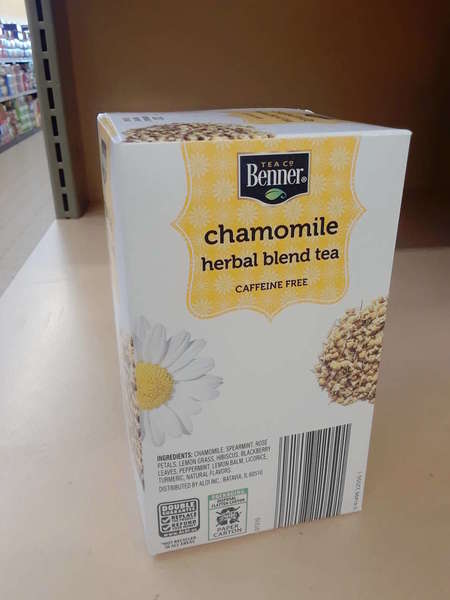 View Full Resolution
This photo shows the side of the box of Benner Tea Co's chamomile herbal blend tea. The ingredient list reads: chamomile, spearmint, rose petals, lemon grass, hibiscus, blackberry leaves, peppermint, lemon balm, licorice, turmeric, and natural flavors.

This is typical of what we classify on our site as a "chamomile blend", blends with chamomile as the main ingredient, and marketed primarily as "chamomile", but also containing other ingredients. Pure chamomile is often less popular due to its strong bitter aftertaste.
Photo by

RateTea Editor
Joined Sep. 1st, 2009.
More pictures of this tea

View All 1