Packaging of Peppermint Herbal Tea from Benner Tea Co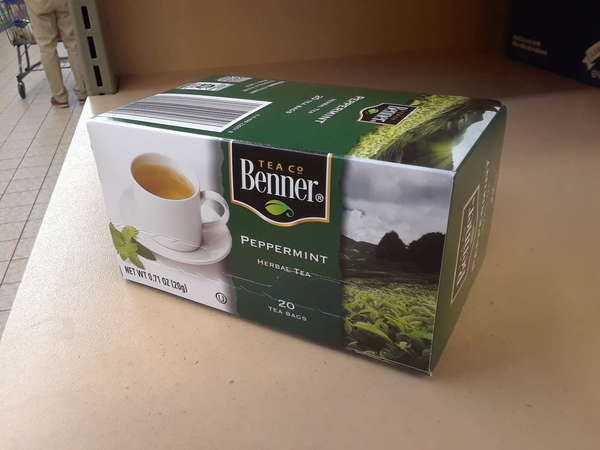 View Full Resolution
This photo shows the packaging of Benner Tea Co's Peppermint herbal tea. Benner Tea Co is a generic brand of tea bags sold in ALDI stores.

There was little other information on the box...nothing about the source of the tea (most companies at least say what country the herb is sourced from).
Photo by

RateTea Editor
Joined Sep. 1st, 2009.
More pictures of this tea

View All 1