Pouring Hot Water from Tea Kettle into Gaiwan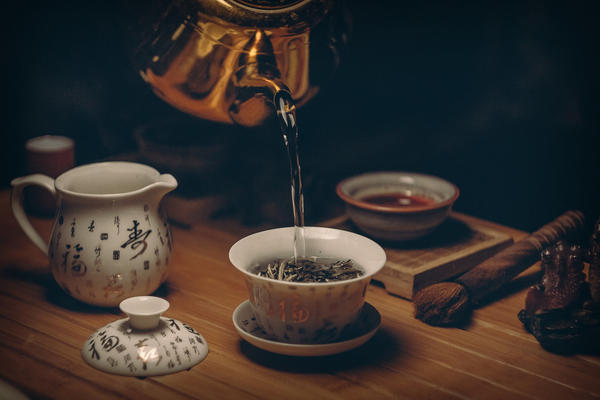 View Full Resolution
This photo shows a setup for brewing tea in a traditionally Chinese style, with water being poured from a tea kettle into a gaiwan, a lidded bowl used for steeeping loose-leaf tea. The tea itself looks a lot like a silver needle white tea.

After brewing, the tea will be poured into the jar on the left, from which it will be poured into small teacups for drinking.

This gaiwan is larger than is typically used for most gongfu brewing setups.
Uploaded by

RateTea Editor
Joined Sep. 1st, 2009.