Photo of Packaging of Peppermint Herbal Tea from Chado High Tea by Tchuggin' Okie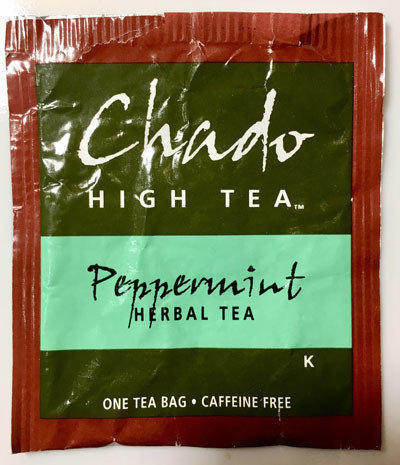 This photo shows the individual wrapping of a single tea bag of Chado High Tea's peppermint herbal tea. The packaging notes that this is caffeine free and has a K for Kosher certification. The background has a dark maroon-red border; the tea's name is on a light green background, and the rest of the packaging is black or dark green.
Photo by

Tea Reviewer
Joined Feb. 11th, 2016.