Socra Tea Detroit, Tea Shop Counter and Tables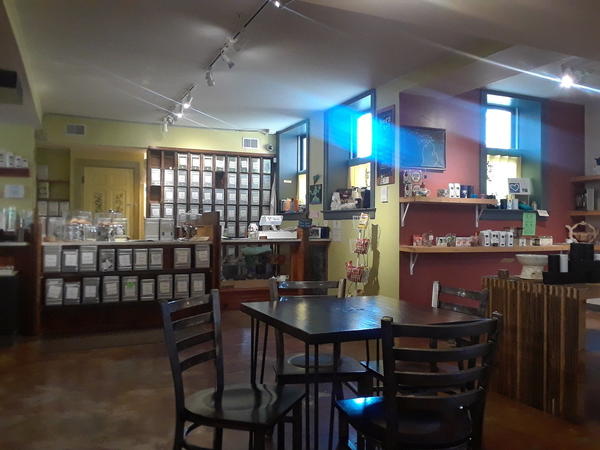 View Full Resolution
This photo shows the counter and tea tins, from a distance, in Socra Tea Detroit, a tea shop and cafe located in midtown Detroit not far from Wayne State University.

Note that the tea is stored in opaque metal tins; this is usually one of the best ways to store tea, as the tins are airtight and also keep out light, which can cause the tea to degrade and lose flavor.

I really enjoyed checking this place out, and recommend reading my review and visiting this place if you're ever in the area.
Photo by

RateTea Editor
Joined Sep. 1st, 2009.
Tea Shop and Cafe in Detroit, MI
★★★★★
1 review
More pictures of this place


View All 2