Photo of Packaging of Orange Pekoe & Pekoe Cut Black Tea from Cain's by Tchuggin' Okie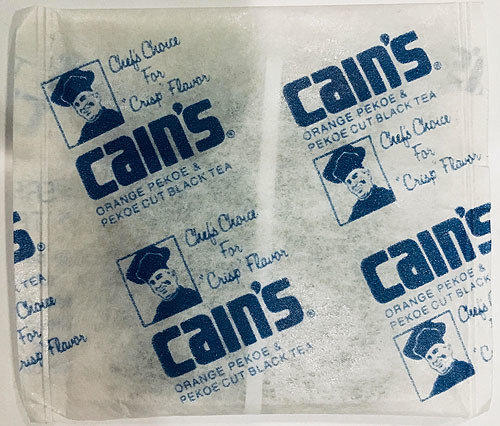 Food-service packaging: Tea in bag is the dark material seen through the wrapper, which is thin wax paper. A plastic "string" wraps around the bag and connects to a tag on the other side.
Photo by

Tea Reviewer
Joined Feb. 11th, 2016.