Photo of Packaging of Green Tea Lemon & Ginseng from Benner Tea Co by Alex Zorach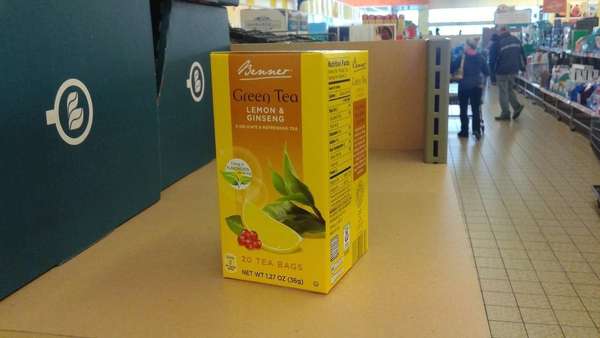 View Full Resolution
I took this picture in an ALDI supermarket in Elkton, MD. This is the only time I saw this particular product on the shelf. I did not buy it (especially given my not-great experience with the black tea from this same brand, Benner) and have no idea what it's like, but am not optimistic.

If their black tea is bad, I suspect this one is probably pretty terrible.
Photo by

RateTea Editor
Joined Sep. 1st, 2009.