Photo of Leaf of Kamiya Papaya Oolong Tea from Teavana by Steve Snodgrass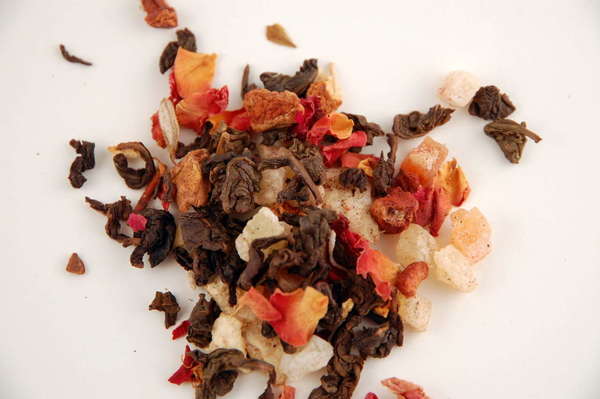 View Full Resolution
This discontinued flavored tea used a relatively dark and tightly-rolled oolong tea as a base, and included whole fruit pieces as well as flower petals.

It's pretty colorful and this is a beautiful photograph that I think highlights the visual appearance of the blend better than Teavana's own photos do.
Uploaded by

RateTea Editor
Joined Sep. 1st, 2009.