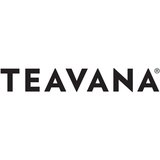 * Amazon links are sponsored and help support RateTea financially.
↑About Teavana
Teavana is a brand of tea owned by the Starbucks corporation.

The brand started as a tea company based in Atlanta, GA. The Teavana Corporation was incorporated in 2003 and was run by CEO Andrew Mack, and CFO and Secretary Dan Glennon.[1] Following a 2011 IPO, Teavana was for a brief time a publicly traded corporation with stock symbol TEA on the New York Stock Exchange. The company was purchased by Starbucks in 2012 and has been owned by them since. In 2017 the company began the process of closing its in-person stores, and shortly after it closed its online store. During this process we posted an article discussing this process. The stores closed in a staggered fashion; some stayed open into 2018.

Some of Teavana's teas can still be purchased through Amazon, and some are still served in Starbucks. Teavana's website has removed the comprehensive information about their teas that they used to provide, and much of this information is no longer available. We have tried to maintain and archive what information we can so that people can retain a useful reference for this brand's products.

At its peak, Teavana sold loose tea both online and through their website, and had a few hundred retail stores, nearly all in high-end commercial shopping malls. Teavana sold many varieties of tea, scented and blended teas, and herbal teas. Teavana was best known for complex blends involving tea, rooibos, fruit, flowers, spices, yerba mate, and other ingredients. In addition to their blends, which included a large number of fruit teas, they also sold a number of pure teas. Teavana also carried a few organic teas.

SpecialTeas Acquisition
In 2005, the ST Acquisition Company, a corporation sharing an address with the Teavana Corporation, as well as sharing Dan Glennon as CFO and Andrew Mack as Director, purchased the Connecticut-based tea company
SpecialTeas
.[2] In January of 2011, SpecialTeas was closed, and their website was redirecting to Teavana's site.
↑Physical Locations
Showing only 5 of 292 locations. List all locations.
Browse by region of production: Blend (146) • ????? (21) • China (16) • India (3) • Japan (3) • (more...)
Browse by region of production: Blend (146) • ????? (21) • China (16) • India (3) • Japan (3) • Taiwan / Formosa (2) • Nepal (2) • South Africa (1) • Sri Lanka / Ceylon (1) • Thailand (1) • South Korea (1) • Europe (1)
Browse by style (type or variety); Flavored Tea (66) • Herbal Tea (59) • Pure Tea (Camellia sinensis) (39) • Miscellaneous Blend (29) • Black Tea (13) • (more...)
Browse by style (type or variety); Flavored Tea (66) • Herbal Tea (59) • Pure Tea (Camellia sinensis) (39) • Miscellaneous Blend (29) • Black Tea (13) • Green Tea (13) • Oolong Tea (7) • Flavored Yerba Maté (5) • White Tea (3) • Miscellaneous Tea-only Blend (2) • Yellow Tea (1)
63 / 100
Full transparency. This was a sealed tin from years ago. Since Teavana is no longer selling this, I'm not worried about skewing their sales numbers.

Aroma: This seems like a pretty oxidized oolong. A. It musty, earthy, and a touch vegetal. The strawberry is a note but very mild in the mix.

Flavor: Medium body...
Read Full Review
87 / 100

This is my favorite Earl Grey Cream tea yet, and that's not a knock on Murchie's excellent rendition, which is a better value but just a notch below Teavana in richness.

Teavana has undergone a remaking of its marketing and strategy under the Starbucks banner: no more stand-alone tea shops, just 15-sachet plastic t...
Read Full Review
64 / 100

Wow, am I ever ignorant. After rating a hundred-some-odd teas, I only just discovered by accidental click that I can rate teas on RateTea that have retired! Except...it ain't really retired anymore. This one and at least few others from Teavana have come back like that mythical phoenix. A set of 15-sachet plastic j...
Read Full Review
87 / 100

I will likely revise this review after a few more times trying this tea. It seems high quality with a grassy quality, but I can't decide how I feel about the bitter undertones. I generally am not a fan of bitter teas. To be fair, it might be a fault of my brewing. I do overall enjoy this tea, though, so long as it is...
Read Full Review
75 / 100

I received this tea as part of a tea trade(4 ounces of this) for free, and am really enjoying this. I'd say it tastes very similar to Harney and sons' jasmine pearls with a slightly less dominant jasmine taste. The aroma is amazing and is almost purely jasmine. The flavor is sweet and of jasmine but can turn bitter/soa...
Read Full Review
↑Top Reviewers
Review 11 teas to get on this list!
Advertisement
↑Most-Rated Teas

53
9 Ratings

20
9 Ratings

95
7 Ratings

66
6 Ratings
↑Top-Rated Teas

95
7 Ratings

95
4 Ratings

88
3 Ratings

85
4 Ratings
You can also add a new tea. Please search or browse this company's teas first, to avoid adding duplicates.