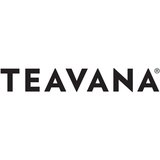 Most Reviewed By:

Teavana – CLOSED






Last Updated: Mar. 16, 2018
Teavana was a tea company based in Atlanta, GA. The Teavana Corporation was incorporated in 2003 and was run by CEO Andrew Mack, and CFO and Secretary Dan Glennon.[1] Following a 2011 IPO, Teavana was for a brief time a publicly traded corporation with stock symbol TEA on the New York Stock Exchange. The company was purchased by Starbucks in 2012 and has been owned by them since. In 2017 the company began the process of closing.

Their online store has closed; we have an article discussing this process. The stores are closing in a staggered fashion; some stayed open into 2018. Some of Teavana's teas can still be purchased through Amazon.

Teavana sold loose tea, and had retail stores, nearly all in high-end commercial shopping malls. It also sold through their website.

Teavana sold many varieties of tea, scented and blended teas, and herbal teas. Teavana was best known for complex blends involving tea, rooibos, fruit, flowers, spices, yerba mate, and other ingredients. In addition to their blends, which included a large number of fruit teas, they also sold a number of pure teas. Teavana also carried a few organic teas.

SpecialTeas Acquisition
In 2005, the ST Acquisition Company, a corporation sharing an address with the Teavana Corporation, as well as sharing Dan Glennon as CFO and Andrew Mack as Director, purchased the Connecticut-based tea company
SpecialTeas
.[2] In January of 2011, SpecialTeas was closed, and their website was redirecting to Teavana's site.
Physical Locations
Showing only 5 of 292 locations. List all locations.
Most Often-Rated Teas
Top-Rated Teas
You can also add a new tea. Please search or browse this company's teas first, to avoid adding duplicates.