Tea Plantation with Tea Pickers, Kandy, Sri Lanka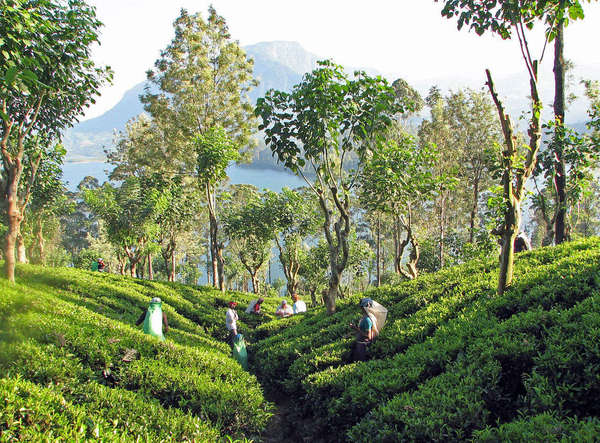 View Full Resolution
This photo shows tea pickers in a plantation in the Kandy region of Sri Lanka.

I find this a striking photograph for multiple reasons. The rows of tea slope gently into the center of the picture, forming a miniature valley. Many of the scattered trees interspersed amongst the tea plants have visually-interesting gnarly trunks. And in the background of the photo, you can see a large body of water. If the coordinates in the photo are correct, this would be the Mahaweli river.
Uploaded by

RateTea Editor
Joined Sep. 1st, 2009.