Lahpet Thohk, Burmese Pickled Tea Leaf Salad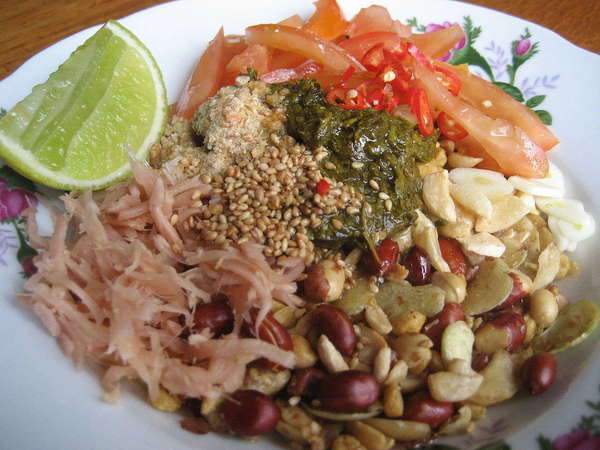 View Full Resolution
This colorful dish is called Lahpet Thohk, Burmese picked tea leaf salad. Lahpet refers to pickled tea leaves, which are used in various dishes. This particular dish is a national dish in Burma or Myanmar.

Besides the tea leaves, the dish here contains sesame, garlic, peanuts, shredded ginger, hot peppers, and limes. It looks incredibly flavorful and spicy to me, and looks like the kind of thing I would really like.

Featured in our article on Burma / Myanmar.
Uploaded by

RateTea Editor
Joined Sep. 1st, 2009.