Fangcha (Fāngchá), Dadugang 2006 Raw Pu-erh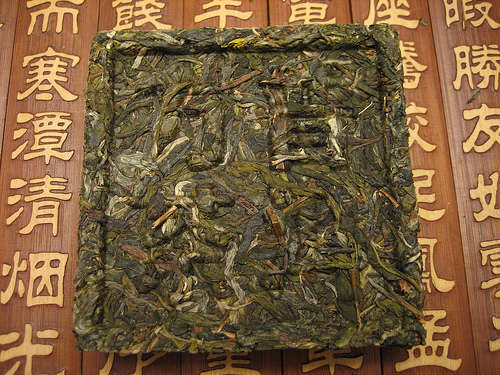 This photo shows a Fāngchá, a flat square of tea, made of sheng (raw) Pu-erh. The name just means "square tea". With fangcha, characters are typically pressed into the tea, as shown here.

This photo was taken in 2006, so the tea is still fresh and unaged, essentially like green tea.
This image is featured in our article on
Pu-erh Tea
.
Uploaded by

RateTea Editor
Joined Sep. 1st, 2009.