Photo of Packaging of Taj Mahal (Loose) from Brooke Bond by Unilever Canada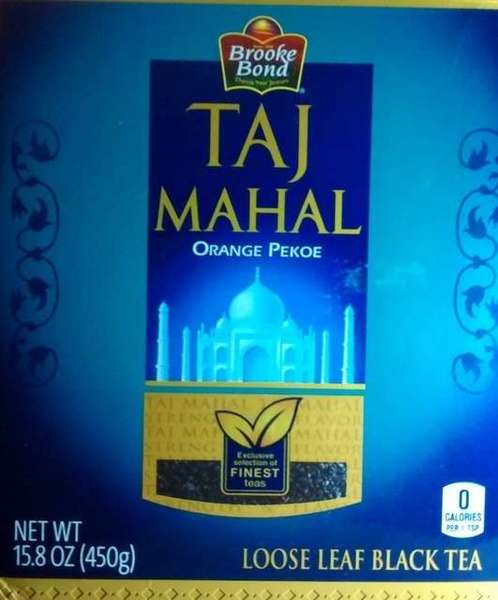 (RateTea Commentary) This photo shows the front of the box of packaging for Brooke Bond's Taj Mahal Orange Pekoe loose-leaf black tea. This is a large box, 450g, just under a pound of tea. These large boxes of pure loose-leaf black tea are common in other cultures, but not as widely available in the U.S. In the U.S. these sorts of boxes are widely available in ethnic groceries, only rarely at mainstream supermarkets.
Photo by

Tea Reviewer
Joined Mar. 9th, 2017.