Loose-Leaf Vana Tulsi (Holy Basil) from Mountain Rose Herbs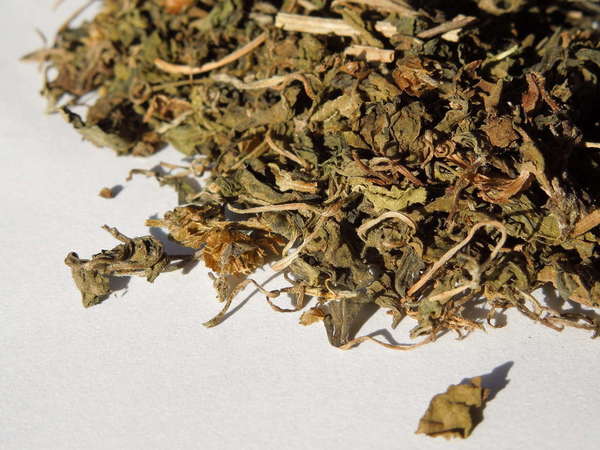 View Full Resolution
Although the leaf of this herb didn't look like much from a distance, I found it looked quite beautiful up-close. As you can see in this pic, the leaves are mostly intact, reflecting high-quality. The leaf stems are still attached, and you can see them as the narrow curly parts in the mix.

I love tulsi, and I really liked how this batch in particular tasted; I recommend reading my review.
This image is featured in our article on
Vana Tulsi
.
Photo by

RateTea Editor
Joined Sep. 1st, 2009.