Lemon Verbena Plant (Aloysia citriodora) in Bloom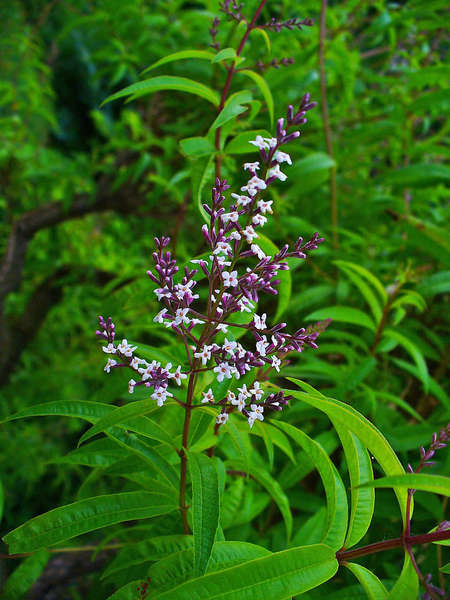 View Full Resolution
This photo shows the blooms and inflorescence of a lemon verbena (Aloysia citriodora) plant. The most striking thing I notice about this plant is the contrast between the dark purple stems and the bright green leaves and pale white-lavender flowers.

Note also the characteristic spear-like shape of the leaves: simple, long, and straight, coming to a sharp point. The leaves are arranged oppositely around the stems. Lemon verbena also has a distinctive texture to the leaves: the leaves are somewhat stiff and exhibit wrinkles as the side veins meet the central vein of each leaf.
This image is featured in our article on
Lemon Verbena
.
Uploaded by

RateTea Editor
Joined Sep. 1st, 2009.