Lu An Melon Seed Green Tea Leaves Steeping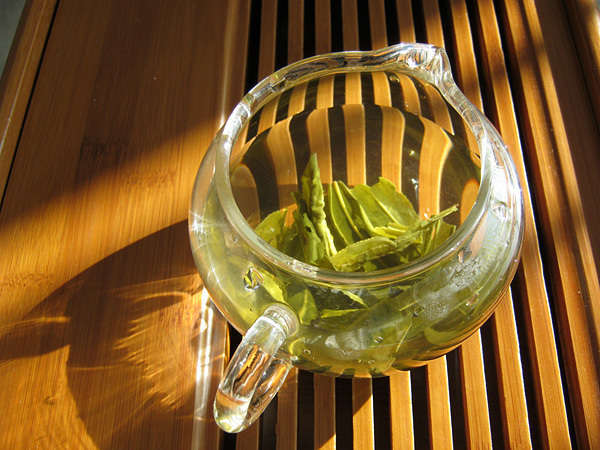 This photo shows whole leaves of Lu An Melon Seed green tea steeping in a glass pitcher. The dry leaf has a distinct visual appearance, but the leaves look more similar to other green teas once they unfurl. The largest notable feature of the leaf here is how intact the leaves are.
This image is featured in our article on
Lu An Melon Seed
.
Uploaded by

RateTea Editor
Joined Sep. 1st, 2009.