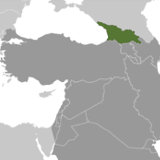 Most Reviewed By:

Georgia
Wikipedia: Georgia_(country)
Updated: Dec. 20, 2016
About Georgia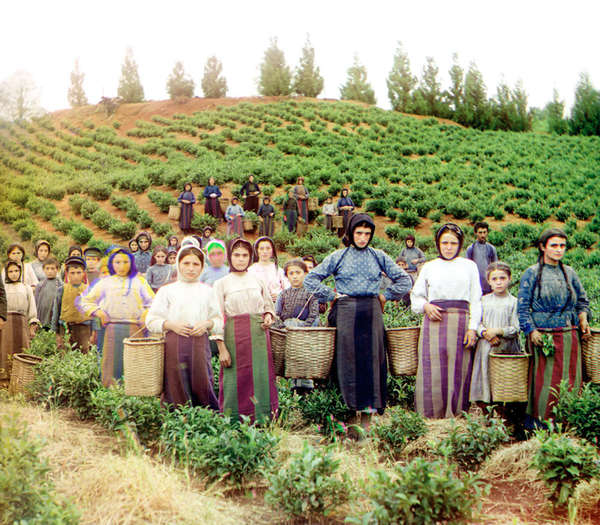 Tea Pickers in Chakva, Georgia, 1905-1915. Public Domain photo.
Georgia
is a country in central Asia, located east of the Black Sea, and is a small producer of tea The area along the black sea has a humid subtropical climate with high rainfall and moderate temperatures, ideal for growing the tea plant. This region borders tea-producing regions of Sochi,
Russia
to the north, and the Rize region of
Turkey
to the south.
This region has a history of tea production going back at least 100 years, as the photo on the right shows.
However, teas from this area are not widely available in the West.
Styles of Tea Produced in Georgia
This is a selection, not an exhaustive listing, of the styles of tea most commonly produced in Georgia.
Best Teas
The notion of the "best" teas is subjective, because different people have different tastes. We present the most often-rated and highest-rated teas produced in Georgia, and allow you to draw your own conclusions.
Most Often-Rated Teas

2 Ratings
Top-Rated Teas
We need at least 3 ratings for a tea to calculate a percentile ranking. You can help us out by rating more teas of this style.