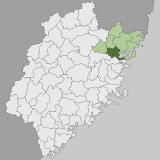 Jiaocheng, Fujian, China
Wikipedia: Jiaocheng_District
About Jiaocheng, Fujian, China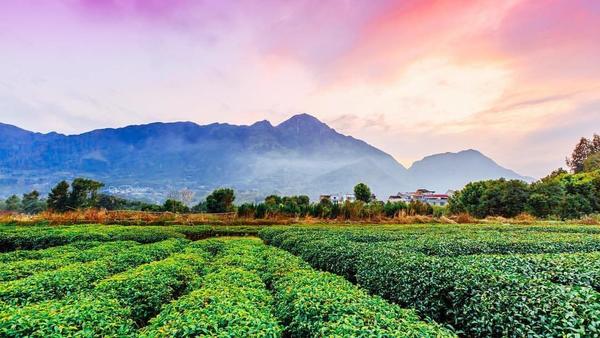 Tea Plantation at Twilight, Huotong, Fujian, China, Photo ©
Hai Yang (Flickr)
,
CC BY-SA 2.0
.
Jiaocheng
(蕉城) is a district in Ningde, a prefecture-level city in China's Fujian province. Jiaocheng encompasses the urban center of Ningde, and contains a stretch of coastlline as well as two sizeable islands, It also stretches considerably far insland, into forested, mountainous areas.
Tea is grown in Jiaocheng, including in the area near Huotong.
Styles of Tea Produced in Jiaocheng, Fujian, China
This is a selection, not an exhaustive listing, of the styles of tea most commonly produced in Jiaocheng, Fujian, China.