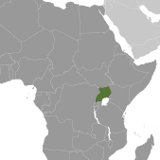 Uganda
Wikipedia: Uganda
Updated: Mar. 17, 2014
About Uganda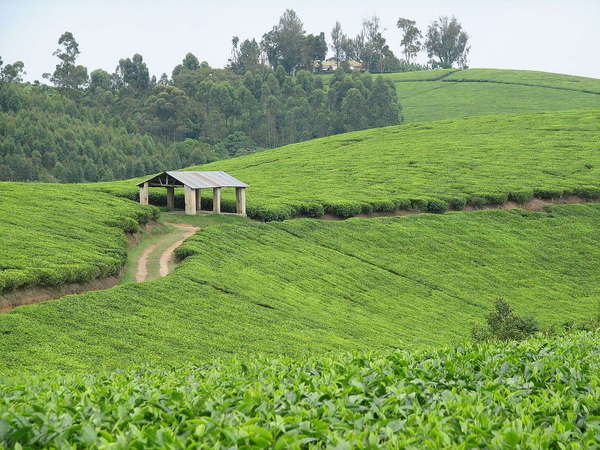 Tea Plantation in Bushenyi District, Uganda, © sarahemcc (Flickr),
CC BY 2.0
.
Uganda
is a landlocked country in Africa, just west of
Kenya
. Uganda has a relatively long history of tea cultivation among African countries, but the tea industry in Uganda has faced numerous setbacks, and Ugandan teas are typically only available as blends.
Uganda lies in a tropical region, on the equator, but the country has a high altitude, with most of the country lying on a high plateau. Like Kenya, Uganda has a bimodal precipitation pattern, with two distinct wet and dry seasons each year. The higher altitude results in more temperate temperatures and higher rainfall than in nearby regions. The climate in much of Uganda is ideal for growing tea, and the regions suitable for commercial cultivation of tea cover a much larger area than in Kenya.
Tea cultivation in Uganda has encountered numerous setbacks, barriers, and challenges. Political turmoil in the region resulted in a steep decline in production from peak levels in the 1970's. The Ugandan tea industry is also closely tied up in the larger, more well-known tea industry in Kenya; in 2008, turmoil in Kenya negatively impacted the Ugandan tea industry.[1] Current tea cultivation in Uganda, including some of the most lucrative estates in the region, is threatened by rising temperatures associated with global climate change.[2]
Single-origin teas from Uganda are generally unavailable in Western countries. Ugandan tea enters the global marketplace largely through tea auctions in Kenya, where it is blended in with other teas.
Styles of Tea Produced in Uganda
This is a selection, not an exhaustive listing, of the styles of tea most commonly produced in Uganda.