Nettle Tea
Wikipedia: Nettle
Last Updated: Feb. 28, 2012
↑About Nettle Tea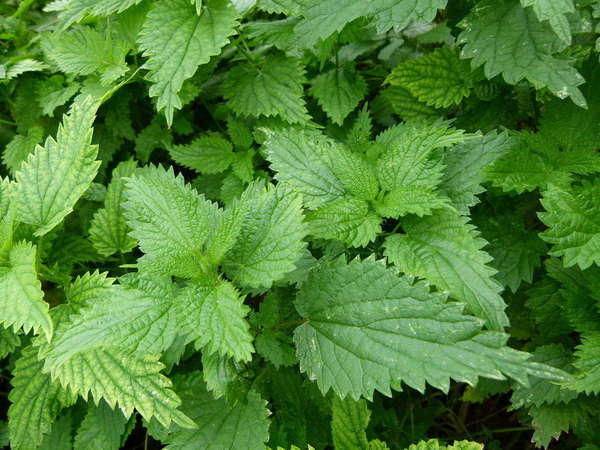 Urtica dioica
, the most common nettle species used in herbal tea. Public domain photo by Dinkum, Wikimedia Commons
Nettle tea
is a tea made from a group of plants called
stinging nettles
. The most commonly used species is
Urtica dioica
, often called the "Common Nettle". This species is native to temperate regions of Europe, Asia, North America, and northern Africa.
Nettle tea is remarkable in that it is produced from a plant that is covered with hairs that produce a painful sting when touched. The stinging hairs, however, are completely destroyed upon heating. The nettle, protected by its stinging hairs from being eaten by herbivores, is nutrient rich and edible as a cooked vegetable in addition to being used as an herbal tea.
Health benefits
Nettle has a long history of traditional use for hypertension, rheumatism, and as a diuretic. More recently, it was also studied for other properties, and was found to have
antioxidant
and antimicrobial activity, ulcer-preventing properties, and also an analgesic (pain-killing) effect.[1] However, these studies were on rats, and it is not yet clear the degree to which these benefits transfer to humans drinking nettle tea.