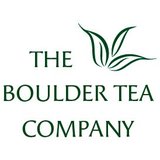 (303) 442-4993
Most Reviewed By:
No one has reviewed any teas from this company yet!
Search Boulder Tea Company's teas:
Boulder Tea Company




Web: www.boulderteaco.com
Last Updated: Jun. 26, 2017
The Boulder Tea Company is the tea company selling the teas served at the Boulder Dushanbe Teahouse, a tea house in Boulder, Colorado, that was a gift from Mayor Maksud Ikramov of Dushanbe, Tajikistan, to the city of Boulder, given when the two cities became sister cities in 1987. The building was completed in 1990.

The Boulder Dushanbe Teahouse is an ornate building that is a major attraction for tea enthusiasts and others visiting Boulder. Unusual for a tea house, the land and building are owned by the city of Boulder.

The Boulder Tea Company sells loose teas online in addition to the teas sold and served at the tea house.
Physical Locations
Teas From Boulder Tea Company
The following is a selection of the 11 teas from Boulder Tea Company in our database.
You can also add a new tea. Please search or browse this company's teas first, to avoid adding duplicates.