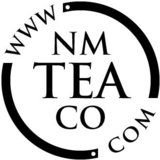 (505) 962-2137
Most Reviewed By:
No one has reviewed any teas from this company yet!
NM Tea Co



Web: www.nmteaco.com
Last Updated: Feb. 27, 2012
The NM Tea Co, short for the New Mexico Tea Company, is a tea shop in Albuquerque, New Mexico. The shop was opened on November 1, 2006, and is located in a newly-renovated neighborhood with a long history, on Mountain Road. The New Mexico Tea Company is owned by David Edwards and Dianne Edenfield.

In addition to selling tea in its store, the NM Tea Co sells tea online through its website.
Teas From NM Tea Co
The following is a selection of the 5 teas from NM Tea Co in our database.

You can also add a new tea. Please search or browse this company's teas first, to avoid adding duplicates.