Loose-Leaf Bai Hao (Oriental Beauty) from Tillerman Tea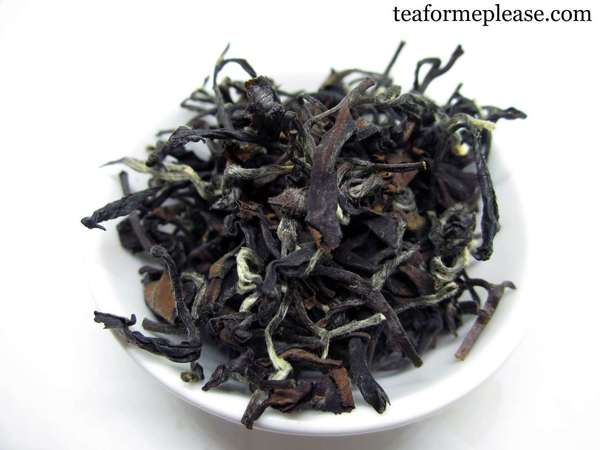 View Full Resolution
This photo shows the leaf of oriental beauty oolong; this is a particularly high-quality batch with wholly-intact leaves. Note the range of color in the leaf; although much of it is very dark, like a black tea (darker than most oolongs), there are also numerous silvery buds that, in isolation, look more like a white tea than anything else. Also notice the lighter-brown leaves in the mix.

The range of oxidation in this type of tea is somewhat similar to the range of oxidations in some Darjeeling teas, which is one of several factors leading these teas to have some qualities in common aromatically.

This photo is featured in Nicole Martin's review of Tillerman Bai Hao Oriental Beauty Summer 2017 | Tea for Me Please. Thank you Nicole for letting us use this photo on our site.
This image is featured in our article on
Oriental Beauty
.
Uploaded by

RateTea Editor
Joined Sep. 1st, 2009.
Photographer Credit
© Nicole Martin (Tea for Me Please)
Image Source
Copyright, All Rights Reserved
More pictures of this tea

View All 1