Photo of Packaging of Jasmine Tea from Fujian Tea Import & Export Co, Ltd. by Tchuggin' Okie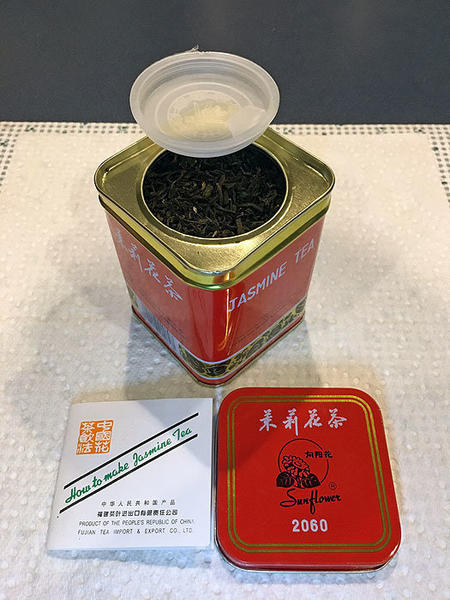 Packaging and dry-leaf contents of the "Sunflower 2060" (red tin) version of this tea, with tin, inner plastic lid, instructional leaflet (in English, Chinese and French) placed between inner and outer lid, and outer lid. Note mostly dark leaves except for a few medium green or yellow leaves, and an isolated white piece (stray jasmine flower?).
Photo by

Tea Reviewer
Joined Feb. 11th, 2016.